B2B Adventures
B2B DIVE FLOAT
Dispatch With 48hrs Of Order Placement
Construction


Product Description
The compact B2B dive float
Attention, spearfishermen! Are you tired of lugging heavy gear through the water on your dives? It's time to elevate your dive game with the B2B Dive Float - the ultimate tool for any spearfishing adventure. Designed with you in mind, our Dive Float effortlessly holds all your heavy spearfishing gear with a lift capacity rated at 44 PSI. Its sleek, streamlined design minimizes drag and wind resistance, maximizing your towing speed and giving you a better chance of catching that big fish. Not only is the Dive Float practical, but it's also visible with its neon orange color, making it easy to spot in the water. Its external 800 denier cordura and stainless 316 fittings make it ultra-light and durable, so it's built to last. And for added convenience, it comes with a manual and oral inflation point. So why settle for subpar equipment when you can invest in the best? With the B2B Dive Float, you'll have the confidence to take on any underwater challenge. Plus, with our 12-month warranty, you can trust that this float is made to withstand even the toughest conditions. Don't wait any longer to elevate your spearfishing game - get the B2B Dive Float today!
Story & Shipping
Why we chose this compact float
B2B chose the streamlined design of the Dive Float to enhance the overall spearfishing experience for avid spearfishermen. We understand that the sport requires specialised gear that can withstand harsh marine environments and heavy equipment, so we specifically designed the B2B Dive Float to accommodate these needs. One of the standout features of this dive float is its compact, travel-friendly design. It can be easily packed into any gear bag, making it convenient for spearfishing trips and travel. With a deflated size of just 11 inches in length, the B2B Dive Float is ideal for those who enjoy exploring different spearfishing spots. But don't let its compact size fool you, the B2B Dive Float is highly durable and built to last. Constructed with 800 denier cordura, an ultra-light and durable nylon material, and featuring stainless 316 fittings, this float can withstand rough conditions and heavy equipment. The manual and oral inflator points also add to its convenience, ensuring easy inflation when you're out on the water. Whether you're a seasoned spearfisherman or just starting out, the B2B Dive Float is an essential tool to elevate your dive game. Its streamlined design minimizes drag and wind resistance, maximizing towing speed, and its high-visibility neon orange colour ensures you stay visible at all times. And with a lift capacity rated at 44 PSI, it can effortlessly hold all your heavy spear gear. So, upgrade your spearfishing game with the B2B Dive Float, designed to take your spearfishing to the next level.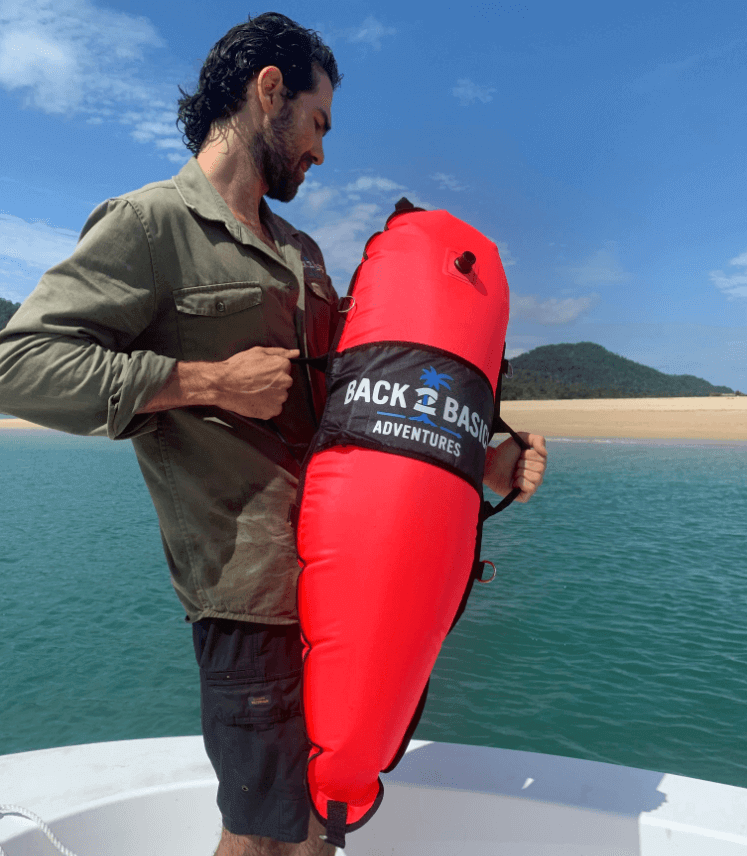 Frequendly Brought Together